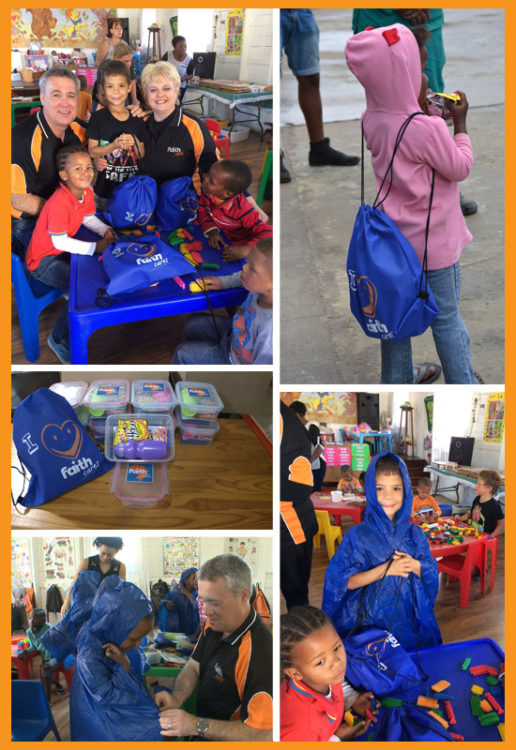 So many of our children walk long distances to school and are exposed to the elements.
For this reason, we felt led to put a stop to this and together with you, our faithful partners, we will be able to do something about this.
And that is exactly why we have put together our brand new project: Introducing the Faith Cares Summer School Project… which features an awesome Children's Poncho, a water bottle and a lunchbox, filled with snacks and cold drink concentrate.
For your Donation of only R150, we will be able to supply one child with this quality bag, filled with goodies, including the Gospel of John.
Partner with us, by taking our hands and let's invest in the next generation. Let's do our part in getting these ponchos, water bottles and lunch boxes into as many hands as possible and let's make this new school year a year which they will forever remember!